Holiday Giving 2022
December 9, 2022
Holiday Giving and Small Business
December 2022
In 2020, Classic Drycleaners recognized that many of our non-profit friends were struggling right along with us as well as other small businesses, large businesses, families, etc.  Many non-profit organizations canceled fundraisers and annual events that were crucial to sustaining their missions. We continued to support our non-profits friends with donations of gift baskets, gift cards, and bottled water, but those donations dipped to an all-time low given the canceled and postponed statuses of many events.  Recognizing this hardship in our non-profit community, we decided to support two local non-profit organizations with monetary donations in our customers' honor (in lieu of holiday gifts).  It was one of the best decisions we made all year.
We have continued our Holiday Giving tradition by supporting THREE non-profit organizations.  Each organization received a $1,000 donation from Classic Drycleaners and Laundromats in honor of our amazing and loyal customers.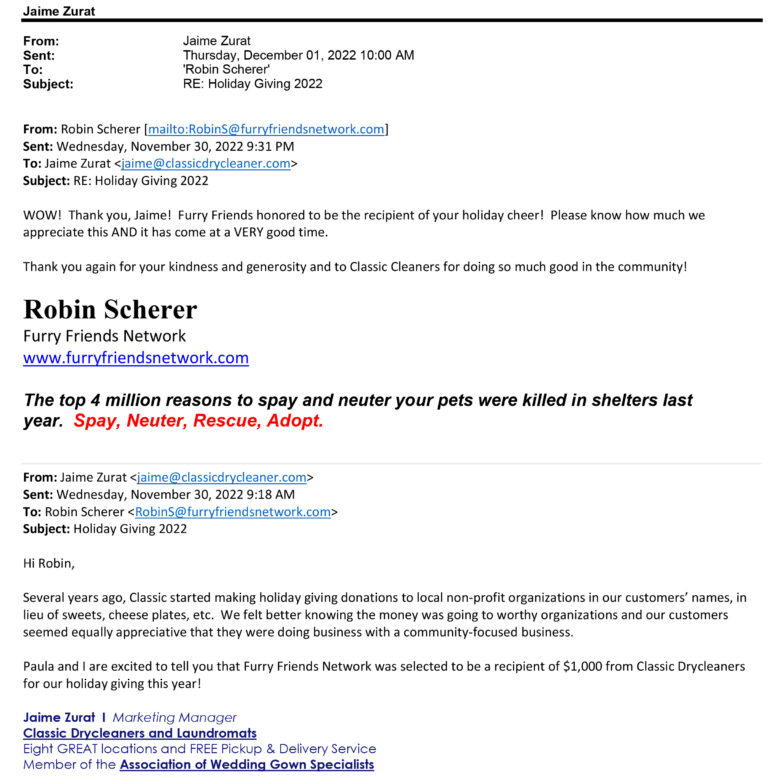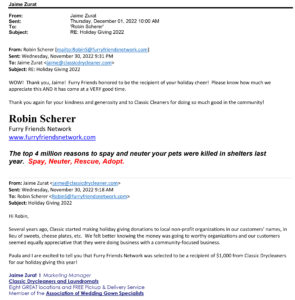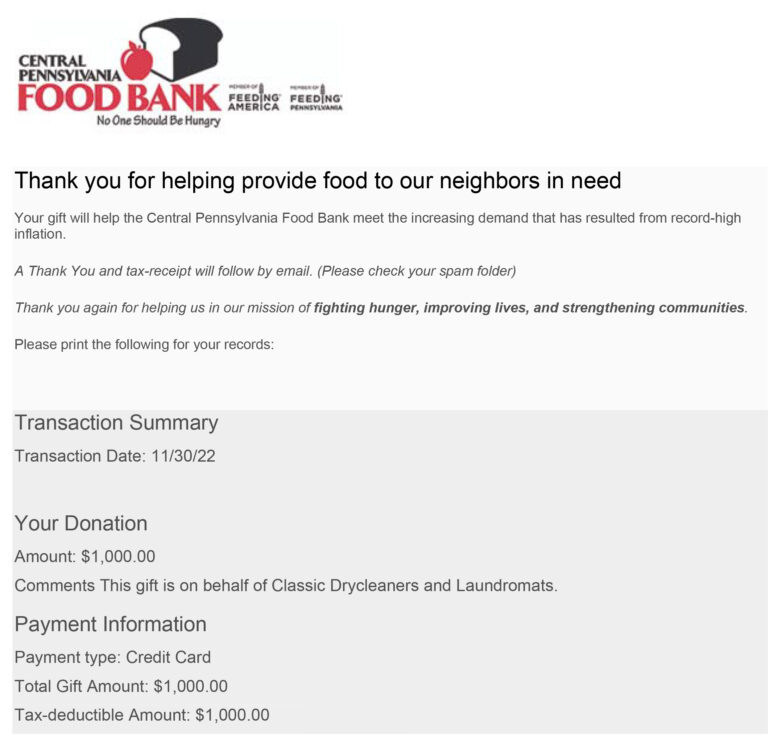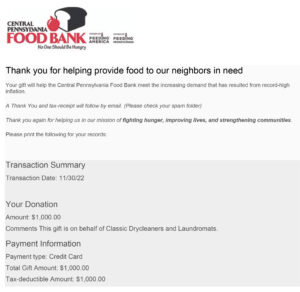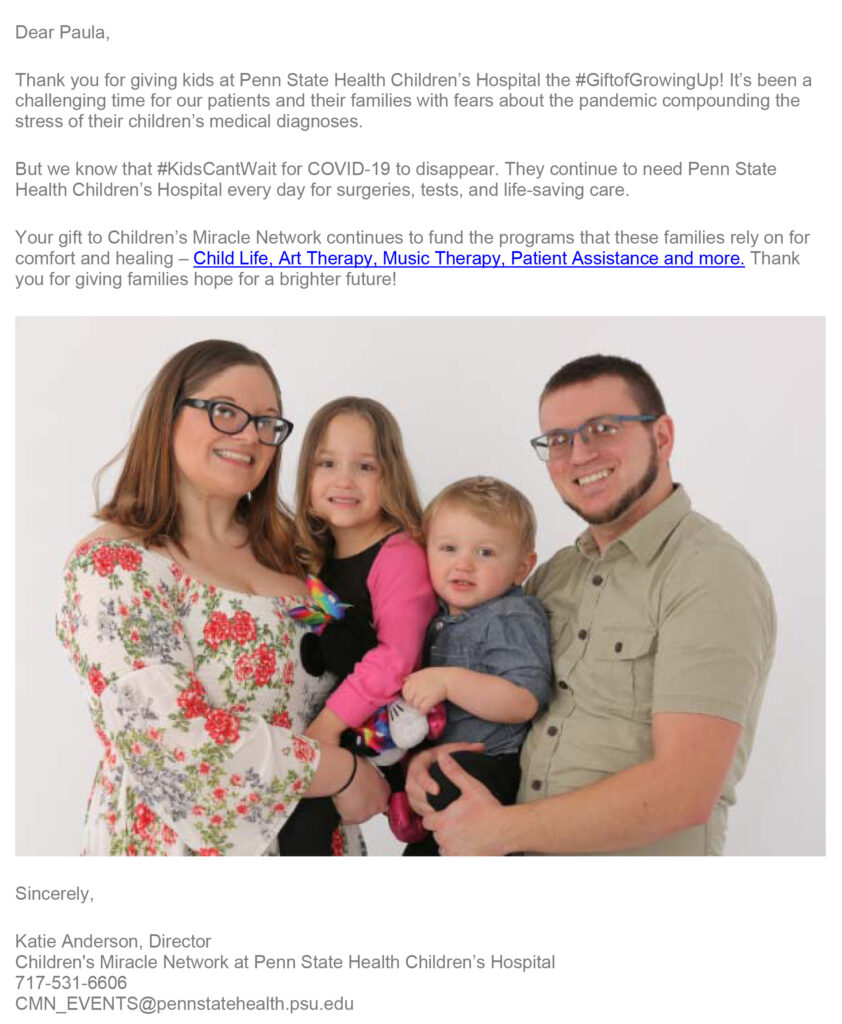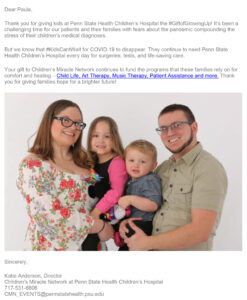 At Classic Drycleaners, we continue to consider ourselves fortunate to be able to support three non-profit organizations this year with a monetary donation.  We encourage you to learn more about them by visiting their websites and/or social media.  From everyone at Classic Drycleaners and Laundromats, we wish you a safe, healthy, and peaceful holiday season.
#classiccares #payitforward #holidaygiving